News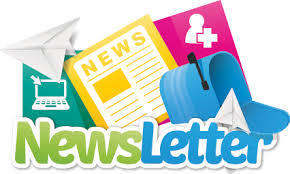 Please click here for our Graves Newsletter: https://www.smore.com/wk2e7Favor de hacer click aqui para la noticia marinera: https://www.smore.com/wk2e7

Los procedimientos de recoger los utiles escolares SY 20-21-presentacionKindergarten: Recibirán sus suministros y computadoras con cita previa. 8/26, 8/27 Los grados 1-4...
Grave Supply Pick-up Procedures SY 20-21-English audio slide-deckKindergarten: Will receive their supplies and computer devices by appointment 8/26,8/27 Grades 1-4 will...
SEE ALL NEWS
LIVE FEED
Vanessa Figueroa
25 days ago
Padres, Si no puede recoger el recipiente de suministros de su hijo durante el tiempo asignado, comuníquese con la oficina para hacer los arreglos necesarios. Ojo: Los viernes entre las 8am-3pm en la puerta 7 pueden pasar a recoger los utiles
Vanessa Figueroa
25 days ago
Graves Supply Distribution SY 20-21: Parents, if you were unable to pick-up your child's supplies today or yesterday, please call the office for an appointment or stop by Friday door 7 between 8am-3pm.
Vanessa Figueroa
3 months ago
Verificación de dirección: Comuníquese con el Oficial Domínguez directamente al (708) 546-6573 si recibió una carta pidiéndole que verifique su dirección. Además, estará sentado en la entrada del HMS los martes / jueves de 8 a.m. a 2:30 p.m. para asistencia sin cita previa.
SEE ALL POSTS