SOBRE NOSOTROS / ABOUT US
La escuela de lenguaje dual Otis P Graves, fundada en 1924 lleva el nombre de un miembro de la junta escolar. Actualmente atienden más de 400 estudiantes en los grados preescolar a 4. Graves sigue un modelo de lenguaje dual en el que a los estudiantes se les enseña alfabetización y contenido en dos idiomas. Con un enfoque en el desarrollo de estudiantes bilingües y biliterados con alto rendimiento académico en ambos idiomas del programa a través de un lente de competencia cultural social, todos en Graves valoran los antecedentes bilingües y biculturales de nuestros estudiantes.
El programa preescolar del Distrito Escolar 104 se encuentra en la academica de lenguaje dual de Graves. En 2020, districto 104 "Preschool for All Program" fue el orgulloso receptor del premio más alto otorgado a los programas preescolares en el estado de Illinois. El programa preescolar fue galardonado con el Círculo de Calidad de Oro. Los programas "gold circle" han cumplido con los más altos estándares de calidad en tres áreas: entorno de aprendizaje y calidad docente, estándares administrativos y capacitación y educación.
La visión de la academica de lenguaje dual Graves es inspirar a los estudiantes de toda la vida en un ambiente seguro y enriquecedor.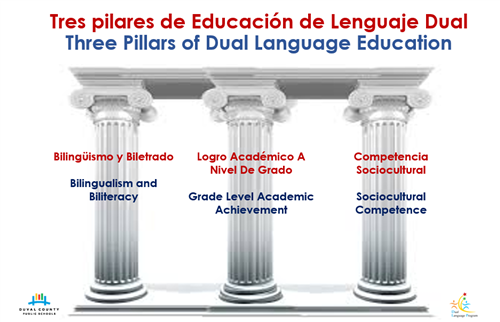 Otis P Graves Dual Language School, founded in 1924 and named after a school board member serves over 400 students in grades PreKindergarten-4. Graves follows a Dual Language model in which students are taught literacy and content in two languages. With a focus on developing bilingual and biliterate students with high academic achievement in both program languages through a social cultural competence lens everyone at Graves values our students' bilingual and bicultural backgrounds.
The School District 104 Pre K program is located at Graves Dual Language Academy. In 2020, District 104 Preschool for All Program was the proud recipient of the highest award given to Pre K programs in the state of Illinois. The Pre K Program was awarded the Gold Circle of Quality. Gold Circle programs have met the highest quality standards in three areas: learning environment and teaching quality, administrative standards, and training and education.
The vision of Graves Dual Language Academy is to inspire lifelong learners in a safe, nurturing environment.